What would Christmas be without Christmas songs and carols? These days classical Christmas songs are 'covered' rather than created, but these new interpretations mean that each year both young and old are drawn into the festive mood afforded by the classics. Christmas songs and carols, like Christmas movies play an important role in gearing us all up and into the Christmas spirit.
Here are some suggestions on Christmas music that will capture the season of goodwill for you. The music selection is broken down into: Playlists, London-themed, Traditional, Modern, and Easy Listening.
We've also put together some festive Spotify playlists for you to listen to whilst decorating, wrapping or hosting this Christmas.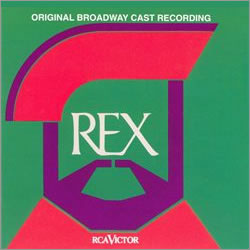 Christmas at Hampton Court
Richard Rodgers and Sheldon Harnick
Taken from the second act of the 1976 musical, Rex with music by Richard Rodgers, lyrics by Sheldon Harnick and libretto by Sherman Yellen, based on the life of King Henry VIII.
Listen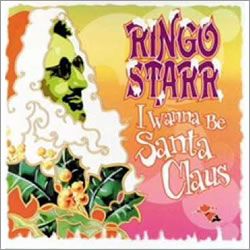 The Christmas Dance
Ringo Starr
'Tonight's the Christmas dance in London town', The,Christmas Dance, taken from his 1999 12th studio album, I Wanna Be Santa Claus, a Christmas album, .
Listen
Christmas In London
Julia Fordham
Released in 2011, Fordham's original Christmas song Christmas in London recalls the choirs in Trafalgar Square and walking through Camden.
Listen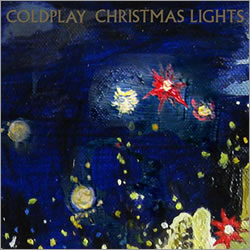 Christmas Lights
Coldplay
'I took my feet to Oxford street' sings Chris Martin on this 2012 Coldplay Christmas-based song, with the video recorded on London's South Bank.
Listen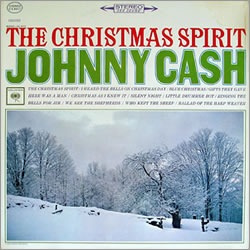 The Christmas Spirit
Johnny Cash
Taken from Cash's 1963 album, The Christmas Spirit, in addition to referencing London ('In London Town I walked around Piccadilly Circus'), the song incorporates O Little Town of Bethlehem.
Listen
Christmas Time In London Town
Nina & Frederik
'When a million stars fall down gently over London town' sing's Frederik on this 1961 single from Nina and Frederik, a Danish–Dutch popular singing duo of the late 1950s and early 1960s.
Listen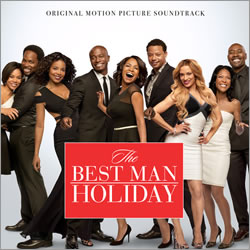 Christmas Time To Me
Jordin Sparks
Skipping over from New York, Sparks sings, 'I could fly to London ... I wish to see the lights on Oxford Street ... and lose some time to Big Ben' on this 2013 track from the film, The Best Man Holiday.
Listen
A Cockney Christmas
Dick Emery
A 1961 record from british comedian, Dick Emery, famous for his 'Ooh you are awful, but I like you' line. There are no references to London, although, of course, cockney refers to east Londoners, known for their rhyming slang.
Listen
Dark Streets of London
The Pogues
This 1984 release from The Pogues briefly recalls good summers in Hammersmith, but soon takes a sharp turn with the chill of winter and emptiness.
Listen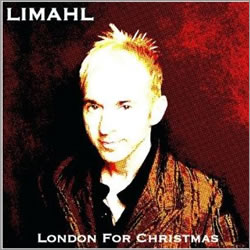 London for Christmas
Limahl
A 2019 festive Christmas ballad, fully embracing the London festive backdrop, 'and you'll be looking pretty through my camera lens, as we hear the chimes of Big Ben, from our boat trip on The Thames'
Listen
A Christmas Gift For You from Phil Spector
Darlene Love, Ronettes, Crystals, Phil Spector
White Christmas, Frosty The Snowma, The Bells Of St. Mary, Santa Claus Is Coming To Town, Sleigh Ride, Marshmallow World, I Saw Mommy Kissing Santa Claus, Rudolph The Red-Nosed Reindee and more
Listen to samples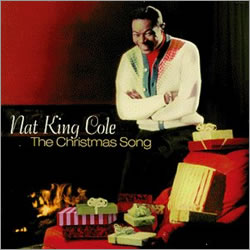 The Christmas Song
Nat King Cole
The Christmas Song, Adeste Fideles, Hark! The Herald Angels Sing, The First Noel, O Tannenbaum, Silent Night, O Little Town Of Bethlehem, O Holy Night, Away In A Manger, A Cradle In Bethlehem.
Listen to samples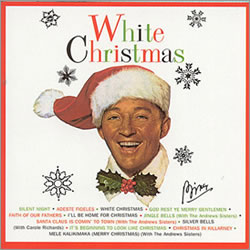 Winter Wonderland
Bing Crosby
Winter Wonderland, Frosty The Snowman, Have Yourself A Merry Little Christmas, Do You Hear What I Hear, When A Child Is Born, The Littlest Angel, Medley: What Child Is This/The Holly And The Ivy, The Little Drummer Boy and more.
Listen to samples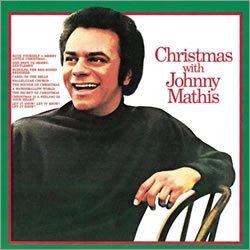 Christmas With Johnny Mathis 
Johnny Mathis 
Winter Wonderland, The Christmas Song, Sleigh Ride, Blue Christmas, I'll Be Home For Christmas, White Christmas, O Holy Night, What Child Is This, The First Noel, Silver Bells, It Came Upon A Midnight Clear and more.
Listen to samples
Christmas with the Rat Pack
Frank Sinatra, Dean Martin, Sammy Davis Jr
I've Got My Love To Keep Me Warm, Misteltoe And Holly, Christmas Time All Over The World, The First Noel, Baby It's Cold Outside, I Believe, Silver Bells, The Christmas Song, Hark! The Herald Angels Sing and more.
Listen to samples
The Christmas Album
Frank Sinatra
Jingle Bells, The Christmas Song, Mistletoe And Holly, I'll Be Home For Christmas, The Christmas Waltz, Have Yourself A Merry Little Christmas, The First Noel, Hark! The Herald Angels Sing, O Little Town Of Bethlehem, Adeste Fideles. 
Listen to samples
Christmas Crooners
Bing Crosby, Nat king Cole, Frank Sinatra, Dean Martin, Chuck Berry and more
White Christmas, Ave Maria, A House With Love In It, Adeste Fideles, Christmas Dreaming, It's Beginning To Look Like Christmas, Away In A Manger, Hark! The Herald Angels Sing, Frosty The Snowman and more.
Listen to samples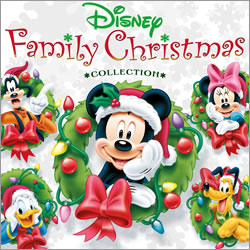 Disney's Family Christmas Collection
Various
Jingle Bells, Frost The Snowman, Joy To The World, Deck The Halls, We Wish You A Merry Christmas, Sleigh Ride, Here Comes Santa Claus, Hark The Herald Angels Sing, The Santa Wrap, Winter Wonderland
Listen to samples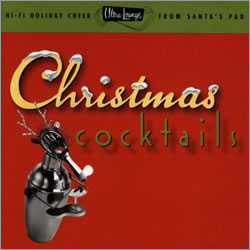 Ultra-Lounge: Christmas Cocktails
Peggy Lee, Julie London, Dean Martin, Nat King Cole and more
Rudolph, The Red-Nosed Reindeer Mambo, Winter Wonderland, Medley / Christmas Trumpets / We Wish You A Merry Christmas, Christmas Is, Medley / Santa Claus Is Comin' To Town / White Christmas and more.
Listen to samples
Christmas Album
John Travolta and Olivia Newton-John
Baby It's Cold Outside, Rockin' Around The Christmas Tree, I'll Be Home For Christmas, This Christmas, Silent Night, Christmas Waltz, Have Yourself a Merry Little Christmas, Winter Wonderland, White Christmas and more.
Listen to samples
The Christmas Collection
Amy Grant
Have Yourself A Merry Little Christmas, It's The Most Wonderful Time Of The Year, Joy To The World/For Unto Us A Child Is Born, Breath Of Heaven (Mary's Song), O Come All Ye Faithful, Grown-Up Christmas List and more.
Listen to samples
A Christmas Cornucopia
Annie Lennox
Angels From The Realms Of Glory, God Rest Ye Merry Gentlemen, See Amid The Winter's Snow, Il Est Ne Le Divin Enfant, The First Noel, Lullay Lullay (Coventry Carol), The Holly And The Ivy and more.
Listen to samples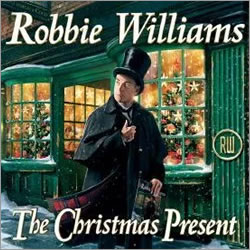 The Christmas Present
Robbie Williams
Winter Wonderland, Merry Xmas Everybody, Let It Snow! Let It Snow! Let It Snow!, The Christmas Song, Christmas Lullaby, Rudolph, Yeah! It's Christmas, It's A Wonderful Life, Let's Not Go Shopping, Santa Baby and more.
Listen to samples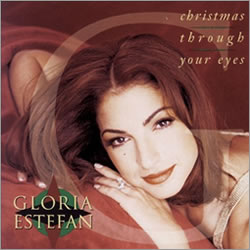 Christmas Through Your Eyes
Gloria Estefan
Overture: Silver Bells, The Christmas Song, Have Yourself A Merry Little Christmas, Let It Snow! Let It Snow! Let It Snow!, This Christmas, I'll Be Home For Christmas, White Christmas, Silent Night and more.
Listen to samples
Christmas with the Fizz
The Fizz
Don't Start Without Me, I Believe in Father Christmas, Mull of Kintyre, Wonderful Christmas Time, Winter Wonderland, Let it Snow, Santa Claus is Coming to Town and more.
Listen to samples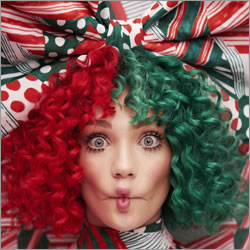 Everyday is Christmas
Sia
Santa's Coming For Us, Candy Cane Lane, Snowman, Ho Ho Ho, Puppies Are Forever, Sunshine, Underneath The Mistletoe, Everyday is Christmas and Underneath The Christmas Lights.
Listen to samples
Glee: The Music - The Christmas Album
Various
We Need A Little Christmas, Deck The Rooftop, Merry Christmas Darling, Baby, It's Cold Outside, The Most Wonderful Day Of The Year, Last Christmas, God Rest Ye Merry Gentlemen and more.
Listen to samples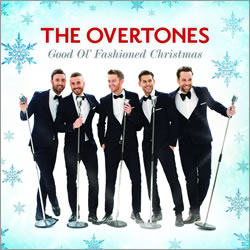 Good Ol' Fashioned Christmas
The Overtones
White Christmas, Winter Wonderland, Sleigh Ride, The Most Wonderful Time of the Year, The Christmas Song (Chestnuts Roasting on an Open Fire), Santa Clause is Coming to Town and more.
Listen to samples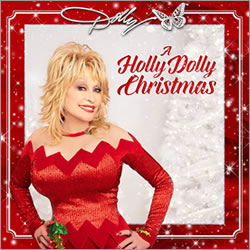 A Holly Dolly Christmas
Dolly Parton
Holly Jolly Christmas, Christmas Is, Cuddle Up, Cozy Down Christmas, Christmas On The Square, Circle Of Love, All I Want For Christmas Is You, Christmas Where We Are, Pretty Paper, I Saw Mommy Kissing Santa Claus and more
Listen to samples
A Kylie Christmas
Kylie Minogue
It's the Most Wonderful Time of the Year, Santa Claus is Coming to Town (featuring Frank Sinatra), Winter Wonderland; Christmas Wrapping (with Iggy Pop), Only You (featuring James Corden), and more.
Listen to samples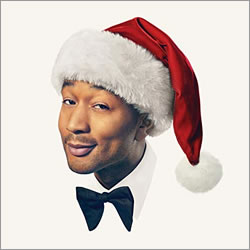 A Legendary Christmas
John Legend
What Christmas Means to Me, Silver Bells, Have Yourself a Merry Little Christmas, No Place Like Home, Bring Me Love, Merry Christmas Baby, The Christmas Song and more.
Listen to samples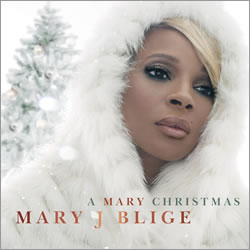 A Mary Christmas
Mary J. Blige
Little Drummer Boy, Have Yourself a Merry Little Christmas, My Favorite Things, This Christmas, The Christmas Song, Rudolph, The Red-Nosed Reindeer, When You Wish Upon a Star, Mary, Did You Know and more.
Listen to samples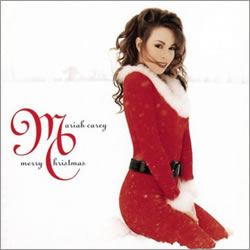 Merry Christmas
Mariah Carey
All I Want For Christmas Is You, O Holy Night, Christmas (Baby Please Come Home), Miss You Most (At Christmas Time), Joy To The World, Jesus Born On This Day, Santa Claus Is Comin' To Town and more.
Listen to samples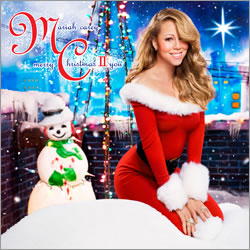 Merry Christmas II You
Mariah Carey
Santa Claus Is Coming To Town Intro, Oh Santa!, O Little Town Of Bethlehem / Little Drummer Boy Medley, Christmas Time Is In The Air Again, The First Noel / Born Is The King Interlude, When Christmas Comes and more.
Listen to samples
Merry Christmas ... Have A Nice Life
Cyndi Lauper
Home On Christmas Day, Early Christmas Morning, Rocking Around The Christmas Tree, Christmas Conga, Minnie And Santa, Feels Like Christmas, Three Ships, New Year's Baby (First Lullaby) and more. 
Listen to samples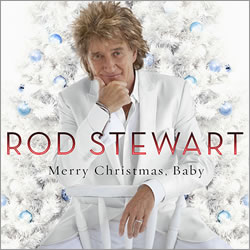 Merry Christmas, Baby
Rod Stewart
Have Yourself A Merry Little Christmas, Santa Claus Is Coming To Town, Winter Wonderland, White Christmas, Merry Christmas, Baby, Let It Snow! Let It Snow! Let It Snow!, What Are You Doing New Year's Eve? and more.
Listen to samples
The Muppet Christmas Carol
Various
Overture, Scrooge, Room In Your Heart, Good King Wenceslas, One More Sleep 'Til Christmas, Marley And Marley, Christmas Past, Chairman Of The Board, Fozziwig's Party, When Love Is Gone and more.
Listen to samples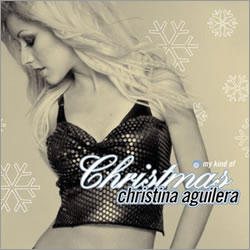 My Kind Of Christmas
Christina Aguilera
Christmas Time, This Year, Have Yourself A Merry Little Christmas, Angels We Have Heard On High, Merry Christmas, Baby, Oh Holy Night, These Are The Special Times, This Christmas and more.
Listen to samples
The Pianoman At Christmas
Jamie Cullum
It's Christmas, Beautiful, Altogether, Hang Your lights, The Jolly Fat Man, The Pianoman at Christmas, Turn On The Lights, So Many Santas, Christmas Never Gets Old, How Do You Fly?, Christmas Caught Me Crying and more.
Listen to samples
Snowflakes
Toni Braxton
Holiday Celebrate, Christmas In Jamaica, Snowflakes Of Love, Christmas Time Is Here, Santa Please, Pretty Please (interlude), Have Yourself A Merry Little Christmas, This Time Next Year and more.
Listen to samples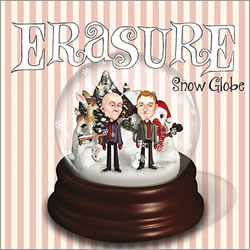 Snow Globe
Erasure
Bells Of Love (Isabelle's Of Love), Gaudete, Make It Wonderful, Sleep Quietly, Silent Night, Loving Man, The Christmas Song, Bleak Midwinter, Blood On The Snow, There'll Be No Tomorrow, Midnight Clear and more.
Listen to samples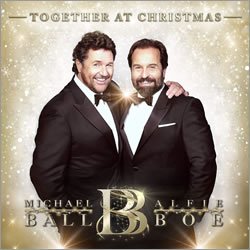 Together for Christmas
Michael Ball & Alfie Boe
It's Beginning to Look A Lot Like Christmas, Have Yourself A Merry Little Christmas, Mistletoe and Wine, Christmas (Baby Please Come Home), I Believe,The Christmas Song- featuring Gregory Porter, White Christmas and more.
Listen to samples
Twelve Tales of Christmas
Tom Chaplin
Walking In The Air, Midnight Mass, 2000 Miles, Under A Million Lights, River, London Lights, We Remember You This Christmas, Stay Another Day, For The Lost, Another Lonely Christmas, Follow My Heart, Say Goodbye and more.
Listen to samples
A Very Special Christmas
Madonna, Sting, Bruce Springsteen, Bryan Adams and more
Santa Claus Is Coming To Town, Winter Wonderland, Do You Hear What I Hear?, Merry Christmas Baby, Have Yourself A Merry Little Christmas, Gabriel's Message, Christmas (Baby Please Come Home), Santa Baby and more. 
Listen to samples
Wrapped in Red
Kelly Clarkson
Wrapped in Red, Underneath The Tree, Have Yourself A Merry Little Christmas, Run Run Rudolph, Please Come Home For Christmas (Bells Will Be Ringing), Every Christmas, Blue Christmas and more.
Listen to samples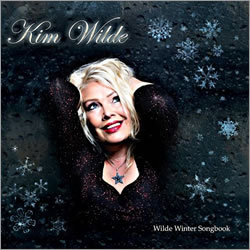 Wilde Winter Songbook
Kim Wilde
Winter Wonderland, Hope, One, Have Yourself A Merry Little Christmas, Winter Song, New Life, White Winter Hymnal, Burn Gold, Song For Beryl, Let It Snow, Hey Mister Snowman and more.
Listen to samples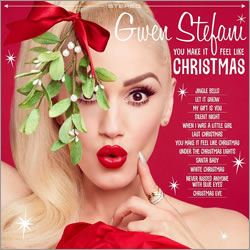 You Make It Feel Like Christmas
Gwen Stefani
Jingle Bells, Let It Snow, My Gift Is You, Silent Night, Last Christmas, You Make It Feel Like Christmas [feat. Blake Shelton], Under The Christmas Lights, Santa Baby, White Christmas, Christmas Eve and more. 
Listen to samples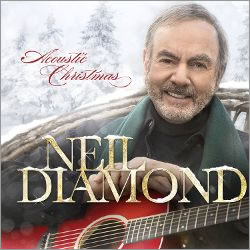 Acoustic Christmas
Neil Diamond
O Holy Night, Do You Hear What I Hear?, Christmas Prayers,Hark! The Herald Angels Sing, We Three Kings, Silent Night, Go Tell It On the Mountain, Children Go Where I Send Thee, Christmas in Killarney, Mary's Boy Child and more.
Listen to samples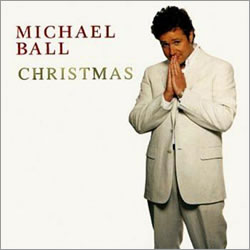 Christmas
Michael Ball
Have Yourself A Merry Little Christmas, Driving Home For Christmas, O Holy Night, From A Distance, A Winter's Tale, As Long As There's Christmas, Ave Maria, River, Happy New Year, Light A Candle and more.
Listen to samples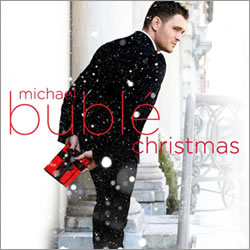 Christmas 
Michael Bublé
It's Beginning To Look A Lot Like Christmas, Santa Claus Is Coming To Town, Jingle Bells, White Christmas, All I Want For Christmas Is You, Have A Holly Jolly Christmas, Santa Baby, Have Yourself A Merry Little Christmas and more.
Listen to samples
Christmas
Chris Isaak
Rudolph The Red-Nosed Reindeer, Have Yourself A Merry Little Christmas, Santa Claus Is Coming To Town, Washington Square, Blue Christmas, The Christmas Song, Hey Santa!, Let It Snow, Christmas On TV and more.
Listen to samples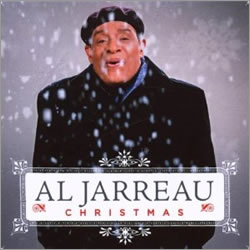 Christmas 
Al Jarreau
Winter Wonderland, Hark the Herald Angels Sing, White Christmas, Interlude: By My Christmas Tree, Carol of the Bells, O Come All Ye Faithful, Christmas Song (Chestnuts Roasting on an Open Fire) and more.
Listen to samples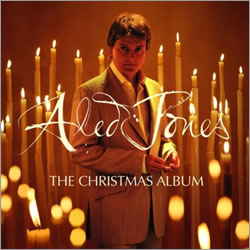 The Christmas Album
Aled Jones
Away In A Manger, In The Bleak Midwinter, Silent Night, Candlelight Carol, O Come All Ye Faithful, O Come O Come Emmanuel, God Rest Ye Merry Gentlemen, O Little Town Of Bethlehem and more.
Listen to samples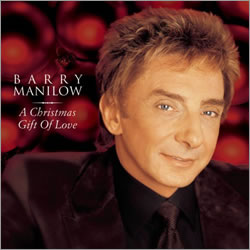 A Christmas Gift Of Love 
Barry Manilow
Winter Wonderland, Happy Holiday / White Christmas, Santa Claus Is Coming To Town, (There's No Place Like Home) For The Holidays, I'll Be Home For Christmas, My Favorite Things, The Christmas Waltz and more.
Listen to samples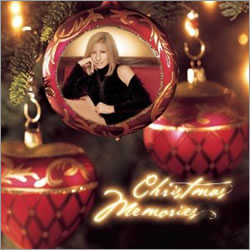 Christmas Memories
Barbara Streisand 
I'll Be Home For Christmas, Christmas Love Song, What Are You Doing New Years Eve?, I Remember, Snowbound, It Must Have Been The Mistletoe, Christmas Lullaby, Christmas Mem'ries and more. 
Listen to samples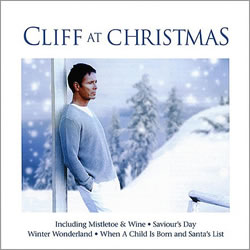 Cliff at Christmas
Cliff Richard
Have Yourself A Merry Little Christmas, Winter Wonderland, Walking In The Air, Little Town, Mary's Boy Child, Christmas Is Quiet, Let It Snow, Saviour's Day, White Christmas, Silent Night and more.
Listen to samples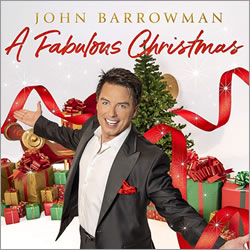 A Fabulous Christmas
John Barrowman
Sleigh Ride, Santa Claus is Coming to Town, It's the Most Wonderful Time of the Year, Silent Night, When a Child is Born and Have Yourself a Merry Little Christmas and more.
Listen to samples
Harry For The Holidays
Harry Connick Jr.
Frosty The Snow Man, Blue Christmas, The Christmas Waltz, I Wonder As I Wander, Silver Bells, Mary's Little Boy Child, Santa Claus Is Coming To Town, The Happy Elf , I'll Be Home For Christmas and more.
Listen to samples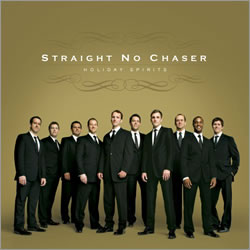 Holiday Spirits
Straight No Chaser 
The Christmas Song, Adeste Fideles, Hark! The Herald Angels Sing, The First Noel, O Tannenbaum, Silent Night, O Little Town Of Bethlehem, O Holy Night, Away In A Manger, A Cradle In Bethlehem
Listen to samples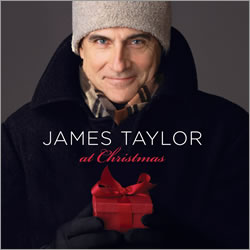 James Taylor at Christmas
James Taylor
Winter Wonderland, Go Tell It on the Mountain, Jingle Bells, Santa Claus Is Coming to Town, Baby, It's Cold Outside, River, Have Yourself a Merry Little Christmas, Christmas Song (Chestnuts Roasting on an Open Fire) and more.
Listen to samples
My Christmas 
Andrea Bocelli
White Christmas, Bianco Natale, Angels We Have Heard On High, Santa Claus Is Coming To Town, The Christmas Song, The Lord's Prayer, What Child This Is, Adeste Fidelis, O Tannenbaum and more.
Listen to samples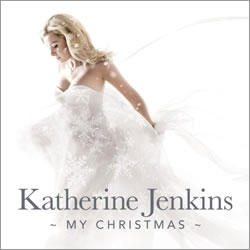 My Christmas 
Katherine Jenkins
O Holy Night, Panis Angelicus, Silent Night, Have Yourself A Merry Little Christmas, In Paradisum, Ave Maria, The Prayer, Be Still My Soul, Laudate Dominum, Santa Maria, Hallelujah, Ave Maria 
Listen to samples
Noel
The Priests
Ding Dong Merrily On High, The First Nowell, Little Drummer Boy, Sussex Carol, The Holly And The Ivy, In Dulci Jubilo, Away In A Manger, God Rest Ye Merry Gentlemen, In The Bleak Midwinter, Joy To The World and more.
Listen to samples
One Voice At Christmas
Aled Jones
Walking in the Air, O Holy Night, In The Bleak Midwinter, Silent Night, O Come, O Come, Emmanuel, Have Yourself a Merry Little Christmas, Jesus Christ the Apple Tree, Away in a Manger, Little Road to Bethlehem and more.
Listen to samples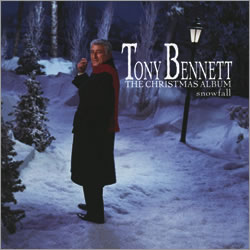 Snowfall: The Christmas Album
Tony Bennett
My Favorite Things, Christmas Song (Chestnuts Roasting On An Open Fire), Santa Claus Is Coming To Town, Medley: I Love The Winter Weather / I've Got My Love, White Christmas and more.
Listen to samples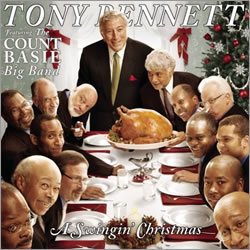 A Swingin' Christmas
Tony Bennett
I'll Be Home For Christmas, Silver Bells, All I Want For Christmas Is You, My Favorite Things, Christmas Time Is Here, Winter Wonderland, Have Yourself A Merry Little Christmas, Santa Claus is Coming to Town and more.
Listen to samples
These Are Special Times
Celine Dion
O Holy Night, Don't Save It All For Christmas Day, Blue Christmas, Another Year Has Gone By, The Magic Of Christmas Day (God Bless Us Everyone), Ave Maria, Adeste Fideles, Christmas Song and more.
Listen to samples
'Tis The Seasons
Frankie Valli
Joy To The World / Do You Hear What I Hear?, The Christmas Song, Winter Wonderland, Merry Christmas, Baby (feat. Jeff Beck), Frosty The Snowman, Have Yourself A Merry Little Christmas, Jingle Bell Rock and more.
Listen to samples
Warmest Christmas Wishes
Engelbert Humperdinck
Please Come Home for Christmas, Driving Home for Christmas, Christmas Song, I'll Be Home for Christmas, Silent Night, White Christmas, What Are You Doing New Year's Eve? and more.
Listen to samples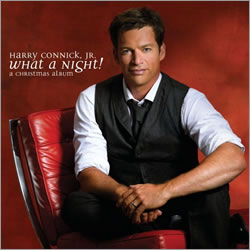 What A Night! A Christmas Album
Harry Connick Jr.
It's the Most Wonderful Time of the Year, What A Night!, Christmas Day, Holly Jolly Christmas, Please Come Home For Christmas, O Come All Ye Faithful, Dance Of The Sugarplum Fairies, Let There Be Peace On Earth and more.
Listen to samples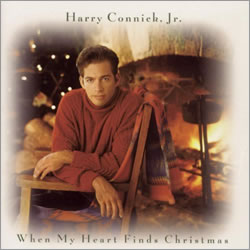 When My Heart Finds Christmas
Harry Connick Jr.
Sleigh Ride, When My Heart Finds Christmas, Santa Claus, Blessed Dawn Of Christmas Day, Let It Snow! Let It Snow! Let It Snow!, Little Drummer Boy, Ave Maria, Parade Of The Wooden Soldiers and more.
Listen to samples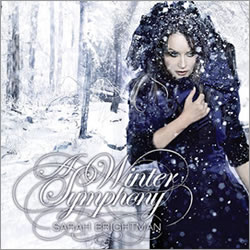 A Winter Symphony
Sarah Brightman 
Arrival, Colder Than Winter, Ave Maria (Lima), Silent Night, In the Bleak Midwinter, I've Been This Way Before, Jesu, Joy of Man's Desiring, Child in a Manger, I Wish It Could Be Christmas, Amazing Grace and more.
Listen to samples
White Christmas
Elvis Presley
Santa Claus Is Back in Town, White Christmas, Here Comes Santa Claus (Right Down Santa Claus Lane), I'll Be Home for Christmas, Blue Christmas, Santa Bring My Baby Back (To Me), O Little Town of Bethlehem, Silent Night and more.
Listen to samples